"We serve life, not because it is broken, but because it is holy." - Mother Teresa

But if serving the Lord seems undesirable to you, then choose for yourselves this day whom you will serve, whether the gods your ancestors served beyond the Euphrates, or the gods of the Amorites, in whose land you are living. But as for me and my household, WE WILL SERVE THE LORD. Joshua 24:15
Do you have the gift of speaking? Then speak as though God himself were speaking through you. Do you have the gift of helping others? Do it with all the strength and energy that God supplies. Then everything you do will bring glory to God through Jesus Christ. All glory and power to him forever and ever! Amen. 1 Peter 4:11
Find out more about your Spiritual Gifts
There are always opportunities to serve both in the church and out. Don't waste another second.

Serving while under quarantine
In the same way, let your good deeds shine out for all to see, so that everyone will praise your heavenly Father. Matthew 5:16
Looking for a way to reach out into our community while under quarantine? Here are a few ideas.
Phone Calls - call your neighbors, friends, church family and check on them. Tell them that you care about them and wanted to make sure they are OK. Find out if there is anything you can do to help them and be sure to pray for them.
Food Collection - Forever Fed is in great need, as are all the food pantries, for non-perishable foods. On your next food order, consider ordering additional items to donate. You can drop your donation at the back of the church by the Forever Fed entrance, behind Celebration Hall. Look for the metal collection bin.
Give - Don't forget to keep the church going. Considering giving what you might have spent at a sporting event to help support the church. In the very near future, we will have additional people seeking financial assistance, employment, food, counseling, and more. Please consider giving to Hillside so we can prepare to serve our community and our church.
Pray - Pray for our country, our families and our world. Pray for peace and health. Seek God in this, he is working, just look around and allow him to provide you his perfect peace.
SPIRITUAL GIFTS ASSESSMENT
Take the 10 minute assessment to see where God intends for you to serve.
What do you think when you hear the word
MISSIONS...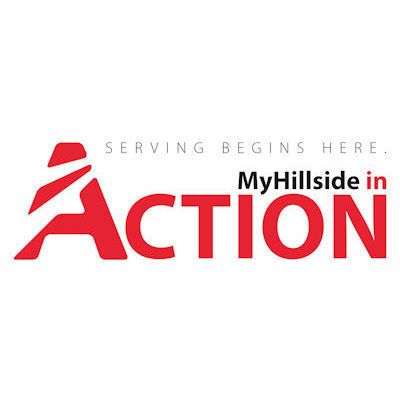 I didn't know it was my passion until I tried ...
Whether you serve at church or outside the church, serve to honor and glorify the one God who saves.
To connect in serving, click below.

The work of the church takes many hands. Be a part of helping others grow in their relationship with Christ through hospitality, music, teaching and more.
Hillside reaches out into our community through local partnerships and church opportunities. Join us in making a difference in the lives of our neighbors.
We reach out further into the United States and the world by answering the call to love God's children no matter where they live. Click below to find out where we are going.
Pray for our Missionaries
Hillside supports missionaries that serve out in the world every day spreading God's Word and Love. Most of our missionaries have grown up at Hillside and been called into a lifetime missionary life in other countries, college campus and high risk areas.
Are you ready to serve? Need help understanding where you should serve, or just have questions?
We would love the opportunity to talk to you and help you find where you fit.